Welcome!
My name is Oleg. I make software. And since I was 13 years old, when I got my first computer, I've been doing it every day. I have a great passion for design and technology, and I love what I do. I dont just write some boring scripts, I make things easier for thousands of people all over the world. Every day. And one day I hope to make something that impresses my Mum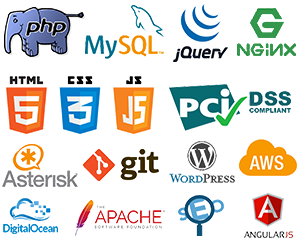 What do I do?
Well, I develop web applications. I design complex systems like banking backends, payment portals, social networks or integrated VoIP communication tools. I know how to work with sensitive data, how to deal with high loads and big data. I integrate things that can't be integrated. I make miracles happen on a daily basis.
But enough about work, if you're interested, you can look closely at
my résum&eacute
;
Where do I live?
Oh, that's an easy one. Here you are:
A few fun facts about me:
Yes, my name is Russian and it derives from old norse Helgi, meaning holy, sacred
My favorite food is strawberry and medium well steak. And latte from Starbucks
My passion is are travel and photography
I was born in a little country called Moldova and nobody knows where it is located
From time to time I play piano (so-so) and guitar (even worse)
For 30 years I experimented with the places to grow hair on and finally settled on my chin
My key specialities
Im an expert in PHP, MySQL, JavaScript, AJAX, jQuery
I design and perform full-cycle development of Software and Web Services
I manage projects and development teams
I make sure the projects I work on are very secure, PCI DSS compliant, etc
I communicate with clients, do personnel training, hiring, interviewing, etc
Teaching, technical training and consulting is also my field
I've been involved in developing of more than 500 different PHP/MySQL projects
Experienced in Agile (Scrum, XP, Kanban), user interfaces and databases architecture, QA processes, security, code refactoring, writing optimized and efficient code, leading and managing teams of PHP/MySQL developers. Im very comfortable working in fast-paced and changing environments and teams.
My key skills
| | |
| --- | --- |
| PHP | expert |
| MySQL | expert |
| HTML | expert |
| CSS | expert |
| JavaScript | excellent |
| jQuery | excellent |

| | |
| --- | --- |
| Apache | excellent |
| PostgreSQL | advanced |
| NGINX | intermediate |
| Amazon AWS | intermediate |
| VCS (git) | intermediate |
| VoIP (Asterisk) | beginner |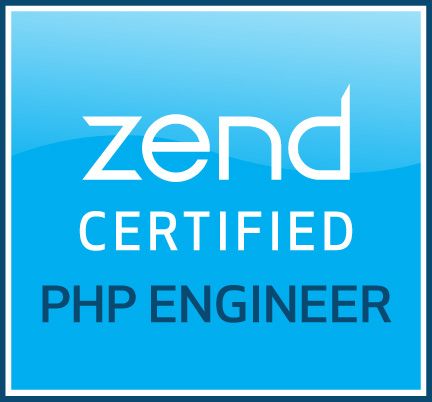 Certifications
There is the only valuable certification available, honestly, for PHP developers.
Zend Certified PHP Engineer
is an industry-wide recognized standard for PHP expertise.
I am proud to be a member of Zend family of trusted developers.
Here's
my profile
there.
Work experience
Intelligent Contacts Inc.
Lead PHP / MySQL Developer / Architect
My work here consists of managing, developing, refactoring, maintaining and supporting a number of web projects, mainly in PHP/MySQL, JavaScript, jQuery, AJAX, SOAP, REST. The projects Im working on basically are P2B and B2B communication and payment systems based on SaaS model, VoIP, web services, etc.
I refactored numerous projects and developed several custom frameworks with CMS functions.
Products architecture and development
Code integration, refactoring and redesign
Projects and data security, risks assessment, full cycle PCI DSS compliance
Databases design, architecture, administration
Internal and external APIs development
Multiple payment systems integration, as Authorize.net, Global Payment, PayPal, USAePAY, PayNearMe, etc
Servers administration and management (Linux, CentOS, Apache, nginx, PHP, MySQL, etc)
Managing developers and tasks
Communicating with clients, product support
Acvanta Web Solutions
Development Manager, CEO, Founder
We worked with dozens of clients all over the globe on hundreds of projects, almost all based on PHP, MySQL, JavaScript, AJAX.

I designed project analysis, development and testing cycle based on XML Mind Maps. It helped us to effectively reduce project development and testing lifespan by 30%
Talking with clients, starting with initial project analysis and ending with the delivery and support
Managing PHP/MySQL projects development in full development life cycle
Leading and coaching a team of developers and QA specialists
Hiring and training new developers and QA specialists
Creating and managing the QA department
Designing internal QA instruments as a centralized Project Managing / Bug Tracking Service for our company.

Oleg is…

Oleg Is…

Oleg is…

High skil…
PHP-NET SRL
Software Developer, Project Manager
Working with clients and a team of PHP/MySQL developers. Being a PHP/MySQL developer myself, I was partly involved in projects developing, solving complicated tasks and creating features requiring advanced knowledge of technologies and algorithms.
Communication with clients, understanding clients needs, developing quotes and proposals
Developing scope statements and schemes for the projects, as for clients, as for the team
Designing projects architecture and structure
Hiring and training new developers
Learning hundreds different new internet technologies and APIs.

Oleg is…

I've used…

PHP-N…

Oleg is…
Scriptlance.com
Self Employed PHP Developer
I worked as a freelance PHP developer on ScriptLance.com for several years, doing numerous different PHP, MySQL, JavaScript, AJAX projects for the clients all over the world. I learned how to build websites from scratch, design CMS (Content Management Systems) and Backend systems. Experienced in WYSIWYG editors, RSS-feeds, learned to use numerous web APIs. Created numerous shopping carts and websites with integrated payment processors as PayPal, Authorize.net, 2Checkout, eGold, eLiberty, eBullion, WebMoney etc.

Oleg is…

I have…

I worked..

I worked…
Education

Technical University of Moldova, 2004
Bachelor of Science (B.S.), Information Technology
I worked on the statistics algorithms of Text Authorship Detection. Presented this project as my Bachelor Degree thesis. It was developed in PHP/MySQL The system can detect the authorship of a given text combining different statistic methods. Say, you put texts of different authors in the database. Then you give the program a new text, and it detects the correct author in 80% cases. In remaining 20% the correct author is on the second line of the list.
How to contact me?
Ok, first of all you can email me at
oleg.dubas@gmail.com
Or, connect with me on LinkedIn:
https://www.linkedin.com/in/olegdubas
Next way would be adding my to Skype:
acvanta